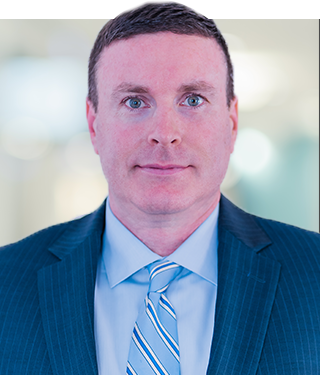 Office Phone: 617-387-7000 x 18
Cell Phone: 781-363-3500
Email: amurphy@scallimurphy.com
Aidan E. Murphy
As a teen and even after obtaining a college degree, Attorney Aidan Murphy, like so many of us, worked in various and diverse areas of employment (restaurant, construction, law, sales, etc.). With each job, Aidan developed a great appreciation for hard work, service, creativity and societal betterment.
One of those early employment experiences that always stuck with Aidan was law. Having worked at a personal injury law firm as a paralegal shortly after college before pursuing other employment opportunities, Aidan always knew he had a passion and drive to help accident victims. This internal calling pushed Aidan to attend law school and become a member of the Massachusetts legal community.
Aidan represents great people and families who have been injured or lost loved ones as a result of someone's carelessness, recklessness or negligence.
Unfortunately, most accidents could be avoided if people and companies would simply take a moment, pay attention, use common sense, and put forth the slightest bit of care to protect others.
Aidan finds great joy in holding those who wronged his clients accountable, so the next person to be in a similar situation is safe and protected. Unfortunately, all too often, the only way to protect ourselves, our families and our community is to hit big business and insurance companies in the wallet and force them to change their dangerous ways.
Aidan has handled countless motor vehicle-related losses (car crashes, motorcycle collisions, tractor-trailer wrecks, pedestrian accidents, bicycle impacts, etc.), as well as, most other personal injury matters (slip, trip and fall injuries, product defects, assaults, asbestos/mesothelioma, etc.). Aidan thoroughly enjoys fighting for injury victim's rights and recovery against companies and insurance carriers who think injured persons are "ambulance chasers" or "just looking for a payday" or who have no empathy for the loss, harm and damage they forced upon the injured person and that victim's loved ones.